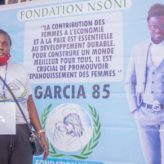 Thanks to some donations, the integration project "Olivia" could be expanded. The foundation was able to rent a larger house in Kinshasa (Congo), where several rooms are available. In these rooms, our various projects are realized with a lot of heart and soul. SchoolSeamstress trainingIT CenterMom Africa
Read More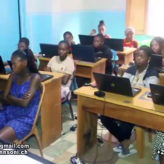 Computer science courses are offered in the IT center. Thanks to the generous donation of 30 laptops, women can be taught there. These IT courses give them the opportunity to find work later.
Read More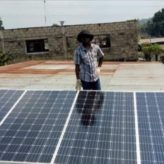 The foundation wants to buy solar panels for the poorest parts of the population, which do not have access to light.
Read More
The hospital in Doulal, Cameroon is supported by the example of the Situ clinic in Kinshasa, Kongo. This means that women and children from the poorest population can receive medical treatment free of charge.
Read More
The foundation would like to buy a piece of land to plant soybeans there. Trained agricultural scientists will be available for this purpose. This project is very sustainable because it helps the population to help themselves.
Read More