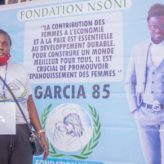 Thanks to some donations, the integration project "Olivia" could be expanded. The foundation was able to rent a larger house in Kinshasa (Congo), where several rooms are available. In these rooms, our various projects are realized with a lot of heart and soul. SchoolSeamstress trainingIT CenterMom Africa
Read More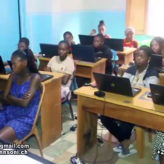 Computer science courses are offered in the IT center. Thanks to the generous donation of 30 laptops, women can be taught there. These IT courses give them the opportunity to find work later.
Read More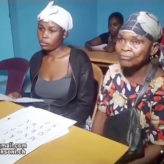 Girls and women are taught in some rooms. They learn to read, write and calculate. English lessons are also offered. A beauty course is also on the program, where the women are trained as make-up artists and hairdressers.
Read More
In the children's project, Mrs. Mayimona takes care of orphans and street children. These children belong to the poorest classes in the neighborhood. If the financial situation allows (depending on the donations), the children are fed once a week in the center of the foundation. You can also get clean clothes and wash yourself there
Read More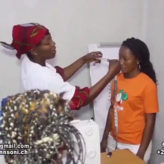 In this project, young women are trained to be seamstresses. These young women are all orphans and have to fight to survive every day. You work in a separate, fully furnished room. Sewing machines, tables, chairs and all sewing utensils are available there. The women receive professional instruction 2 days a week and are in training for about 1 year. They are then supported in their search for a...
Read More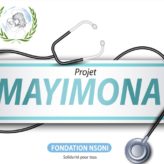 The foundation supports the "Situ Center" clinic in Kinshasa, the. Republic of the Congo. Thanks to a generous donation, medicines and new mattresses could be bought and the hospital renovated. In addition, 100 women and children were allowed to be treated there free of charge. These patients are still registered with the Fondation Nsoni so that they can continue to be treated free of charge in...
Read More